Put your faith in God and your trust in us
Company Registered in England: 10052533

Home
Founder and Chairman of Global Risk International.
Rev. Ian Gaylard CMAS(UK)

Rev. Ian Gaylard,CMAS has been involved in international law enforcement dating back to 1972. He is recognized worldwide as a visionary in the law enforcement community, specializing in community relations, counter-terrorism and counter-gang/insurgency. Past projects include the Metropolitan Police, Interpol, the United Nations, NATO, the International Police Commission and NATO. Under his leadership and guidance, Global Risk has gone from a consulting-based provider to a full-scope international service provider to the intelligence, law enforcement and military communities. His work extends into the NGO space, particularly his work on education opportunities for low-income and disenfranchised peoples.

Reverend Gaylard followed up this good work with his affiliation with International Organisation for Educational Development (IOED). the International Police Commission, SECINDEF to name just three.He is also Certified Master Anti Terrorism Specialist holding this certification from ATAB.

His reputation and experience have established a "mission first" culture at Global Risk International.

---
David Otto (UK)
David Otto is the Global Risk International Director of Anti & Counter Terrorism program design and training. David is a world renowned Counter Terrorism and Organized Crime Expert. He is a Certified Anti-Terrorism Specialist (CAS), a Certified Master Anti-Terrorism Specialist (CMAS) and a program trainer with the Anti-Terrorism Accreditation Board (ATAB); a trained Certified Field Criminalistics; He holds a Master of Science (MSc) Counter-Terrorism & Organized Crime & BA (Hon's) in Law & Criminology from the United Kingdom of Great Britain. He serves as a Senior Advisor for International Police Commission (IPC). David is a selected expert and lecturer for NATO forces on Defence Against Terrorism at NATO School and an Subject Matter Expert on US Department of Defense-Africa Command. He is a pioneer Contributor for Interpol Global CT Strategy 2016 -Bali Indonesia. He appears as a specialist on Counter Terrorism on Global Media channels and print Newspapers including BBC, CNN, Al-Jazeera, IBTIMES, Newsweek, and many other media outlets
---
James M (UK)
James
was formally the Deputy Component Commander of the Combined Joint Multi National CBRN Task Force (CJ-MN-CBRN-TF) for NATO Reaction Force 13 and Chief of Staff of the UK's Defence CBRN Wing. James has a strong CBRN pedigree coupled with significant operational and training pedigreeexperiencesupporting the defence of high value assets around the world along with the UK Governments Counter Terrorist activities across MENA.

James maintains his Military expertise serving as a Reservist Army Major supporting Defence Engagement activities in the Eastern region.
---
Steve K ( USA )

Steve is an accomplished professional security services consultant since moving on from Law Enforcement, and brings over 25 years of documented, global experience within multi-cultural, difficult and challenging environments. Steve's diverse background ranges from Intelligence & anti-terrorism services, international business development and to global program management in the security & defense, oil & gas, telecommunications, and pharmaceuticals sectors, among others. He has worked closely with various technical solutions teams, senior foreign intelligence units, military leadership and various government officials throughout the Middle East, Africa, North & South America, Western Asia and SE Asia.
During his law enforcement career, Steve was formally trained and has extensive experience in patrol operations, uniformed and plain-clothes/ covert/ undercover operations, surveillance/ counter-surveillance techniques, dynamic entries, Title III wiretapping investigations with the FBI, fugitive recovery with the US Marshal's Service, dignitary protection and counter-response roles teamed with the US Secret Service.
He has been trained also in criminal intelligence analysis and interview and interrogation; and holds professional certifications in weapons systems and tactics, narcotics investigation, money laundering & asset forfeiture and clandestine laboratory investigation & safety
---
William Metts (USA)

William Metts has split his professional life into two main disciplines: technology and human intelligence. Bridging the gap between the different intelligence spectrums areas to achieve true fusion and flawless analysis is his passion. The combination of talent, ability, integrity and creativity within all the members of the Global Risk team is without parallel in either discipline, any company, any government agency. Solving big problems for big clients like Microsoft, IBM, First Union Capital Markets, Digex, Dell, Intel and SAP forged his "no problem too big" mindset. Working for the U.S. Government in the intelligence field gave him insight into the incredible benefit of working across multiple agencies simultaneously. Currently, his biggest challenge is to educate clients on the critical importance of data science, data protection, data collection, data normalization and data analysis; then the real value proposition – artificial intelligence, deep learning, machine learning – can benefit business, government and society. Cybersecurity is central to the process, but redefined in such a way where ineffective defensive measures are replaced with a warrior spirit to defeat cyber-enemies. It's a tough talk with any group, but it is the talk that needs to happen – today.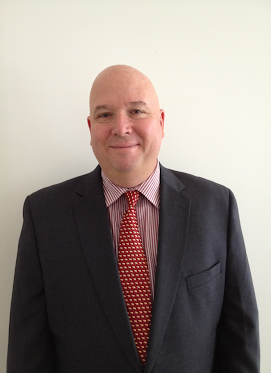 ---
Brad Bauhof (USA)

A highly experienced litigator, experienced businessman and pivotal member of the community, Mr. Bauhof is uniquely qualified to interact with the extreme circumstances in which our clients find themselves. Mr. Bauhof is Global Risk's in-house counsel, manages and directs all administrative functions, and is a tremendous asset in our initial engagements. His ability to talk "lawyer to lawyer" with clients' counselors, overall knowledge of Global Risk's administrative compliance and health, and insight into the risk management world connects our technical and tactical teams with a strategic approach to solving complex client problems.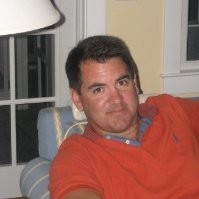 ---
Bryce Hansen (USA)

Bryce possesses a comprehensive background in training operational design, complex problem solving, and leadership management derived from conducting domestic and global operations in Iraq, Afghanistan, Korea, Germany, and the UAE. Managed risk upon multiple lines to protect assets, property, and equipment with multimillion dollar valuations while meeting the expectations of senior leadership. Possess extensive knowledge in strategic planning, new policy implementation, and project management. Recipient of multiple awards for outstanding performance and professionalism. Career supported by a Master's Degree in Leadership and a Bachelor's Degree from West Point. Bryce is a key leader at Global Risk, and a pivotal member of our team; his experience with the US Army Special Forces gives him unique insight into the reality of insurgency, its effects on a society, and the direct path to counter the threats that an organization faces.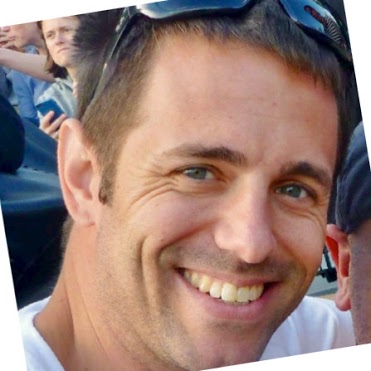 ---
Josh Merritt (USA)

As the Chief Technical Officer at Global Risk, Mr. Merritt wears a lot of hats; he is the company's principal inventor. With numerous devices currently sold to VVIP members of the US Government to enhance and guarantee their data security, his portfolio of patents and application devices grows daily. As the Chief Architect of the Artificial Intelligence platform, he has developed hardware and has the programming capability to design client systems in very granular detail – shortening the development cycle, ensuring on-time delivery, QC/QC, testing, documentation, support matrices and follow-on requirements. Josh's military background and very high level of engineering experience make him a key, valuable and insightful member of the management team at Global Risk. His approach to cybersecurity stretches beyond simple software patches and firewall fixes. Josh well understands, and makes sure the rest of the team "gets" the multi-layered approach to data protection.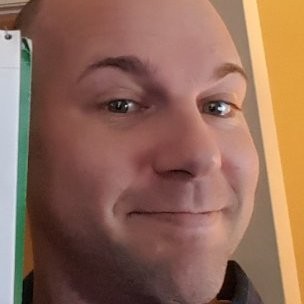 ---
H.E. Arvind Kumar Sharma ( India )

H.E. Arvind Kumar Sharma, Executive President and Chairman of the Board of Governors of the International Organization for Educational Development – IOED,
Commanding General of the International Police Commission – IPC India Command
He was awarded Honorary Doctorate on the topic of the International Diplomacy i.e. equivalent to the PhD from the Logos University, Florida USA, International Royal Academy of the United Nations and Academy of Universal Global Peace. He is an erudite intellectual with a charitable heart and with his skills he
has been transformed into a spiritual leader for his community. .
He has been awarded 2016/2017 GLITA AWARD-Global Lifetime Achievement Award by the Public Opinions International (East Africa) in appreciation of his contributions towards sustainable peace & development of India through supporting and promoting World Peace & Unity, Health, Education, Human Rights, Capacity Building, Culture & Tourism, Global Security, Development Projects, World Trade, Environment, Diplomatic Relations
He as a brilliant peace missionary has been collaborating for many years with the international
organizations. He has a vast experience in banking, finance, international trading and humanitarian projects like educational, health and horticultural projects.
He is:
• Executive President – International Organization for Educational Development "IOED" (A Diplomatic Mission having Special and Extraterritorial Status as per Vienna Convention 1961 & 1963)
• Commanding General – International Police Commission Intelligence Group – IPC India Command – member of the UN Office on Drugs and Crime – UNODC.
• Member Representative to India of the SECINDEF Israel-USA International Consulting Counterterrorism is a company dedicated to consulting, training and the provision of services in the fields of Security, Intelligence and Defense.
• Vice Chairman – Diplomatic Affairs Committee – DAC of Indo-OIC Islamic Chamber of Commerce and Industry -IOIC-ICCI having Observer Status with Green Climate Fund – GCF UNFCCC
• International Development Ambassador, Chapter Director of the International Development Study Group and Member of the International
• Cabinet Minister – Skill Development, Entrepreneurship Development, Youth and Sports of the International Parliament USA
• Envoy Extraordinary and Minister Plenipotentiary of Foreign Affairs for Asia Pacific Diplomatic Relations for the Republic of Aquitaine, Diplomatic Passport holder of the same
• International Counselor of the World Constitution and Parliament Association
• Honorary Sponsor of the Constitution for the Federation of the Earth
• General Secretary – Society for Networking, Empowerment & Holistic Action (Member of UN Global Compact)
• Vice President – Indo Madagascar Chamber of Commerce and Industry
• Vice President – World Federation of the Educational Institutions
• Chairperson and General Director – Peace and Justice for Africa "Africa Commission for Justice and Peace", Republic of Zambia
• Executive Director – Finance of the Krishi Vikas Agriculture Multistate Cooperative Society Limited, India
• Executive VIP Member in the Board of the Chamber of Inter Commerce at Royal Academy of the United Nations and Member of the Royal Academy of the United Nations, New Delhi, India
• Member – Academic Council of the Logos Institute and the Logos University, Florida, USA
• Member Management Council – West Coast University, USA
• Member on the Panel of the IB & Economics committee of the Amity International Business School, Amity University, NOIDA, Uttar Pradesh
• Adviser – Acme Intellects International Journal of Research in Management, Social Sciences & Technology- Reforms thru Research
• Pioneer Member – Worldwide Peace Organization
• Member – International Council of Jurists
• Board Member – Police and Citizens Together "PACT"
• Promotional Coordinator – University of Jerusalem
H.E. Arvind Kumar Sharma is a World renowned Diplomat.
---
Giovanni John Raciti FRSA KLJ (Australia )

John is highly experienced Business Development Manager with demonstrated history of working in the software industry. He is skilled in Strategic Partnerships and Relationship Management. He has worked multiple Fortune 500 companies in the market such as PWC, Government, UNSW etc., He strongly believes in offering the right solution to the clients and makes sure there is a clear win win situation in all the opportunities he works on : – Organisation, Technology, Transformations, Analytics & Information Management, Data Science & Machine Learning, Digital, Robotics & Process Automation, Cloud Security & Compliance, Customer Value & Base Management (in Marketing) across all industries and geographies.